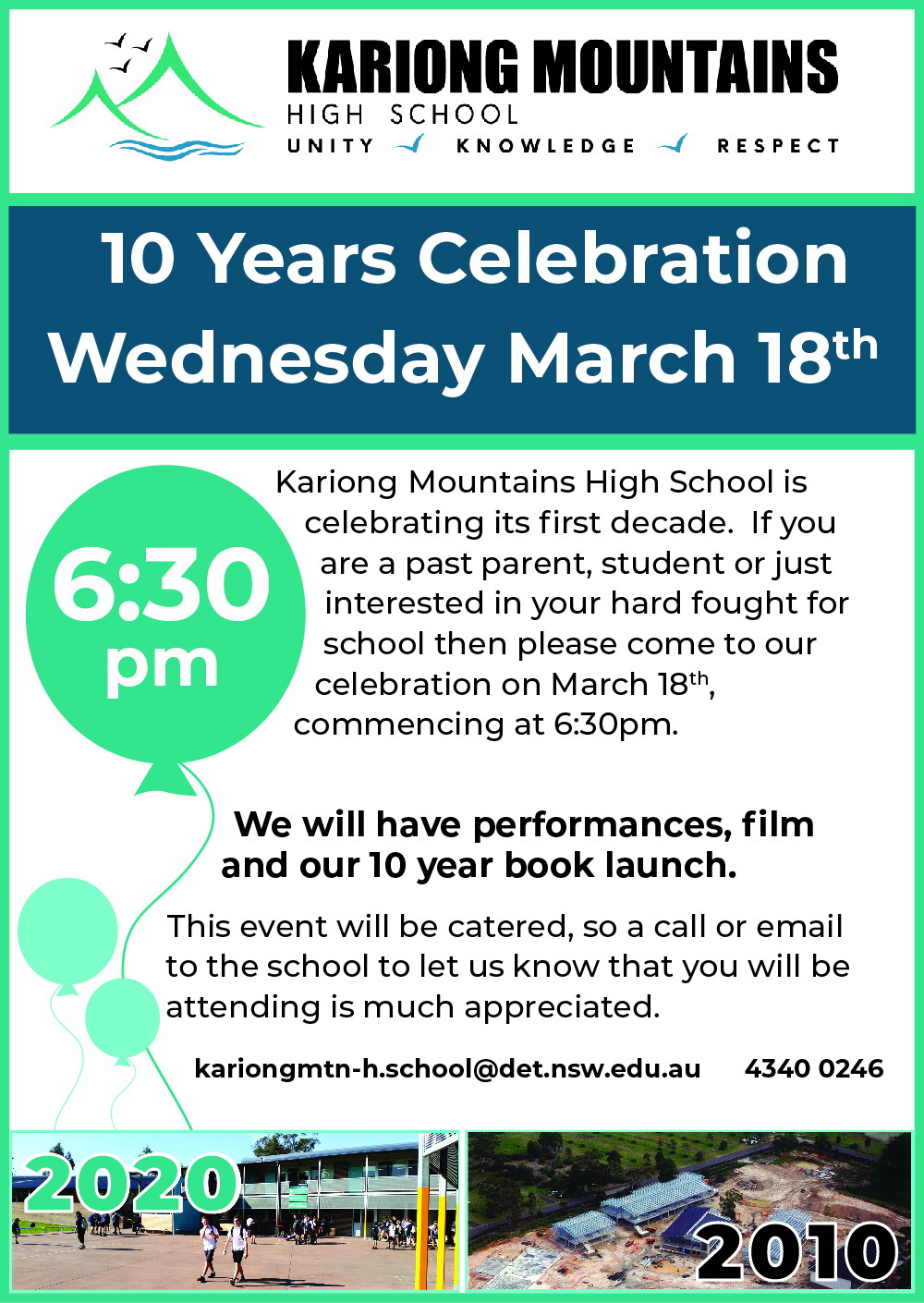 There is a book titled "It Takes Ten Years to Become an Overnight Success" and how wonderfully that captures the spirit of our first decade. One day you stop, take stock and realise that ten years have gone by and in that time, we have made great strides.
We continue to focus on STEM and STEAM (formerly the biosciences), offering subjects unique to our school, including zoology and forensics. We continue to perform highly in maths, building on from first in the State on the merit roll with our inaugural HSC. Technology and future-focused learning are priorities, reinforced by careers education from Stage 4. Students are supported in achieving their goals, such that we have had an Olympian, National and International champions in a range of sports as well as successful performing and recording artists.
The next decade is looking very exciting and we are very proud of our great school.