Admin Services
Do you need to have documents faxed, emailed, scanned, photocopied or laminated? Do you need access to the internet? These services are available at reasonable prices at the Kariong Neighbourhood Centre during office hours, 9.00 am to 4.00 pm, Monday to Friday.
SERVICES PRICE LIST
PHOTOCOPYING and PRINTING – BLACK & WHITE – per page
A4 – first 5 pages
Free
A4 – From 6th page
10 cents
A4 double sided – first 3 sheet
Free
A4 double sided – from 4th sheet
20 cents
A3
20 cents
A3 double sided
30 cents
PHOTOCOPYING and PRINTING – COLOURED – per page
A4 – 1 page
Free
A4 – from 2nd page
50 cents
A4 double sided – first sheet
Free
A4 double sided – from 2nd sheet
60 cents
A3 coloured
80 cents
A3 double sided colour
90 cents
SCAN – per page
1 scan
Free
From 2nd scan – per scan
20 cents
TELEPHONE & FAX
1 local/national phone call/fax
Free
From 2nd local/national phone call/fax
20 cents
Fax received – first 5 pages
Free
Fax received – from 6th page – per page
5 cents
LAMINATING SERVICE – per pouch
A4
$1.00
A3
$2.00
INTERNET USAGE
First 30 minutes
Free
Every 30 minutes thereafter
$1
Download and print from USB
Must only be done on Hallway computer
Download and print from internet
Internet usage & print charges apply – Hallway computer only may be used by customer
Rules for USB usage
NO CUSTOMER USB TO BE USED IN NETWORKED COMPUTERS
Justice of the Peace
Dianne Joan Parks 4340 0388
Georgina Greenway 0438 402 714
Phillip Harding 0414 757 668 (weekends only)
Shirley Lane-Smith 0402 767 711
Work and Development Order
Can't pay your fines?
Kariong Neighbourhood Centre provides volunteer work to help you pay your fines.
To qualify you need to be able to say yes to one of the following:
I get a Centrelink benefit

I am in financial hardship

I have a mental illness

I have an intellectual disability

I have cognitive impairment
Contact us on 4340 1724 or email admin@knc.net.au for more information or to make an appointment.
No Interest Loan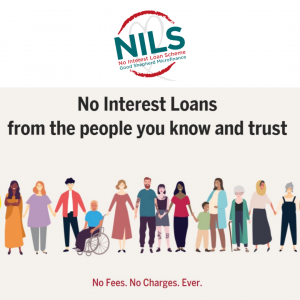 No Interest Loans (NILS) provide individuals and families on low incomes with access to safe, fair and affordable credit.
What can I use this loan for?
No Interest Loans are for the purchase of essential goods and services for up to $1,500. Repayments are set at an affordable amount over 12 to 18 months.
Loans cannot be used to pay for food, rent, bills, cash or debts.
Repair a car
To pay for medical or dental expenses
To pay for education essentials like laptops and books
Household items and essentials like fridges and washing machines
Other items as requested such as household furniture and repairs
You have a Health Care Card / Pension Card or earn less than $45,000 a year after tax ($60,000 for couples or people with dependants).
You have lived at your current or previous address for at least 3 months.
You can show that you have the capacity to repay the loan.
Phone or email us to book an appointment on 4340 1724 | nils@knc.net.au
NILS is offered by 170 local community organisations in over 600 locations across Australia. For more information visit www.nils.com.au
Assisted Referral to someone.health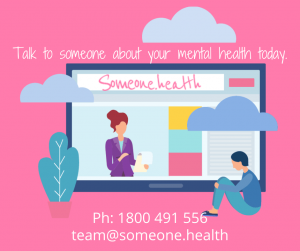 Talk to someone about your mental health today.
Someone.health's team of Bulk Billing Psychologists are available for video and telephone Counselling 7 days a week. And, for most Australian's it's free.
Your first 20 sessions each year are free.
All sessions are 50 minutes and you can choose whether it's a video call or over the phone. You'll just need to get a GP referral so Medicare covers it.
Information, Referral and Advocacy Services
We have a vast array of information booklets and flyers located on the resource shelves as you walk into the centre. These resources are free. We are also able to provide referrals to local service providers. If you feel you may need this service please call our General Manager of the Kariong Neighbourhood Centre on 02 4340 1724 for a confidential chat.