Families – Out of School Hours Care
The Kariong Out of School Hours Care Service is committed to providing a safe, caring, warm and friendly environment whilst ensuring our children aged 4-14 years retain a strong sense of identity and positive self-concept.
We are guided by the My Time Our Place Framework where we encourage the children to feel connected and able to contribute to the world around them through positive interactions and an acceptance of diversity and fairness.
We offer a variety of extra learning opportunities and exciting social fun for children.
Whether it is due to work commitments, study, or some much needed me time, parents can be rest assured that their children are safely cared for with our qualified and passionate staff.
Register Online
Select the services you would like to enrol your child in, including After School Care, Vacation Care and Before School Care.
More Info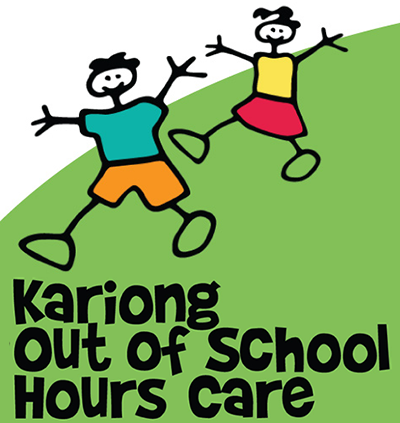 Information about Our Centre:
Our Out of School Hours Care service was rated EXCEEDING by the department of Education.
We cater for school children from 4 to 14 years, during the hours of 6:30am to the commencement of school and from school completion 3:00pm – 6:30pm on each school day.  During Vacation Care and most Staff Development days (pupil free days) the Centre is open from 6:30am – 6:30pm, vacation care programs are sent to families 2 – 3 weeks prior to starting.
The majority of children attend Kariong Public school, we do also cater for children from other schools, we have a partnership with the International Football School and Somersby Public School to provide before out of school care for these local schools, we also have children attend from St Patricks, and Woy Woy, we can drop or collect children from the bus or transport provided.
Child Care Benefit and Child Care Rebate are available if you have registered with the Family Assistance Office.
Please contact the office on 02 4340 4561 or email oosh@knc.net.au for further information or drop by and see us.
Vacation Care
Throughout Vacation Care we provide a wide variety of activities, crafts and themed days, as well as excursions to various places of interest and fun, and informative incursions. Children from any school are welcome to attend our Vacation Care program.
Early bird Vacation Care bookings received 10 days prior to the start of Vacation Care with all fees paid in advance families will receive a 10% discount on fees.
Due to the high number of cancellations for Vacation Care bookings and where staff have already been rostered to work to cover ratios we will be bringing in a Vacation Care cancellation fee, when cancelling Vacation Care bookings, less than 7 days' notice you will be charged 25% of the fee to cover costs.
Fees Schedule
Kariong Out of School Hours Care fee schedule is available here. The fees are reviewed annually in July to coincide with Government CC increases, which means there are less out of pocket costs for parents.
View Fees