ACTIVE PLAYGROUP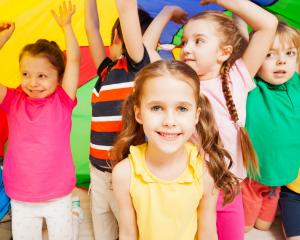 Come along and have some fun, meet new families and share ideas. Active Playgroup is an educational program developing social skills and school readiness in a safe, happy and stimulating enviroment.
Music & Dance | 0 to 6 years | Play Equipment | Toys & Crafts | Sandpit
When: Wednesdays 10:30am – 12:30pm.
Cost: $5.00 per child and plus $1 each additional child
For more information 4340 1724 | admin@knc.net.au
BASIC PRESCHOOL BALLET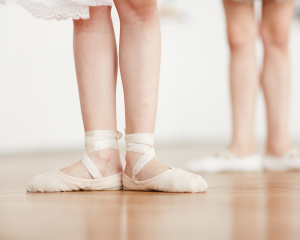 – Royal Academy of Dance Training
– Music Appreciation & Performance
When: Tuesdays 10.30am – 11.30am (during school terms)
Who: 3 – 5 year old children
Cost: $5 per child per session
Bookings Essential 4340 1724 | admin@knc.net.au
LITTLE BIG SCHOOL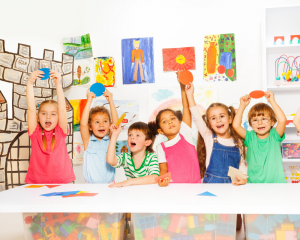 The program is designed for children (3-5 yr olds) who are preparing for school to extend their basic skills and gain practice and understanding of what is expected in the 1st year of school. Providing fun activities that promote learning and development in a small pre-school like setting.
When: Fridays 9:30am – 11:30am (during school term only)
Cost: $12.00 per child per session plus $12 annual enrolment fee.
 For more information contact Kariong Neighbourhood Centre – 4340 1724 | admin@knc.net.au
EARLY CHILDHOOD CLINIC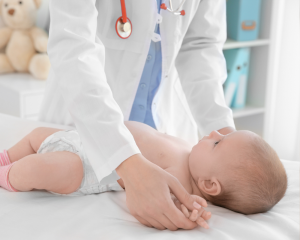 For your infant health checks (0 to 5 years) by an Area Health Nurse.
Weight, height, development and general health check up. Opportunity to discuss your child's progress.
When: Tuesdays and Wednesday.
Location: In the clinic at Kariong Neighbourhood Centre
Appointments essential – For appointments, call Gosford Gateway Clinic on 4328 7900 (NSCC Area Health)
OUT OF SCHOOL HOURS CARE

Kariong OOSH is a not for profit Children's service run through Kariong Neighbourhood Centre. We are open for  Before school, After School and Vacation Care. We work inclusively within KNC, meaning that we can offer families greater support with the services that are available to the community through our local Neighbourhood Centre.
Before School Care operates from 6.30am to the commencement of school and fees include breakfast. After school Care operates from 2.30pm – 6.30pm and fees include afternoon tea and late afternoon fruit snack.
Child care Subsidy is available if families have registered with the Family Assistance Office.
VACATION CARE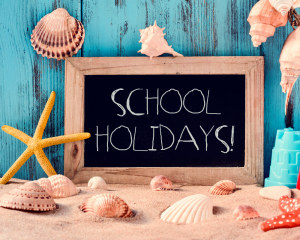 Throughout Vacation Care we provide a wide variety of activities, crafts and themed days, as well as excursions to various places of interest and fun, and informative incursions. Children from any school are welcome to attend our Vacation Care program.
Due to the high number of cancellations for Vacation Care bookings and where staff have already been rostered to work to cover ratios, when cancelling Vacation Care bookings with less than 7 days' notice you will be charged 25% of the fee to cover costs.
Bookings are made through Book Me on your Hubworks account.
New enrolments please contact the centre.
FREE FAMILY LAW CLINIC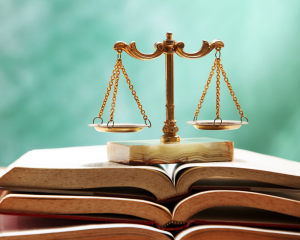 Appointments Available on Mondays from 5.30pm – 6.30pm,
(Availability according to court appearances) at Kariong Neighbourhood Centre, 10 Langford Drive, Kariong.
Booking essential – 02 4340 1724 or admin@knc.net.au
30 years experience in: Family Dispute Resolution/Mediation, Child Welfare, Family Law Divorce, Property & Parenting Criminal Law, Driving Matters, Wills & Probate, Neighbourhood Issues.
FAMILY HELP SERVICE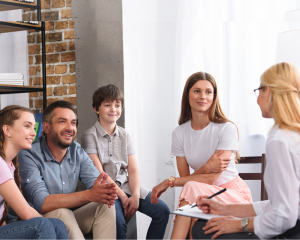 Feelings of isolation or loneliness a lot of the time
Finding it tough looking after your children
Is someone in your family being violent or abusive to you or your children?
Are you or your children sad and unhappy a lot of the time?
Are you worried that someone in your family might hurt your children?
Are you worried that when you baby is born you won't be able to cope?
Is someone in your family shouting and arguing a lot of the time?
We have a Family Worker from the Benevolent Society who will be visiting the Centre on a MONDAY who is able to help.
Contact 4340 1724 | admin@knc.net.au to make an appointment if you would like to meet and speak with the Family Worker.