Only 5 minutes off the M1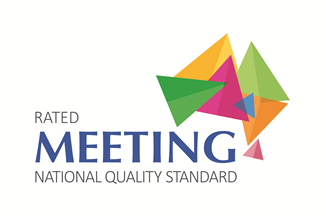 Summer Vacation Care
Welcome to 2020! Vacation care has been jam packed full of fun and adventure.
We started the year with a New Year's Party, have gone to Hawaii and searched for pirate treasure.
Craig from Kids on Congas was welcomed to the service for a day of drumming.
We had the opportunity to play different sounds on the drums and learnt about basic rhythms and drum rolls. We made lots of noise and most importantly had FUN!
We even coerced all the staff into participating.
Directions Health came in to teach us some basic first aid and what to do to help if one of our friends are injured. We learnt CPR and how to tie a sling and how to care for a basic wound.
Still to come these holidays is our excursion to Hunter Valley Ice, a trip to the art barn for some plaster painting fun.
Hold on to your seat as it shakes, rotates, turns and vibrates when the 9D Mobile cinema visits us again these holidays.
The feeling of the wind in our hair and the drizzle of the rain is always welcomed by the children.
Term 1 is fast approaching and our afternoon places are filling fast. If you are yet to enrol, please pop in to see us or give us a call. We are so excited for 2020 and some fun and adventure this year. We cannot wait to work with you again in 2020.
Jacqui & the Team at Kariong OOSH! Phone: 4340 4561 Email: oosh@knc.net.au